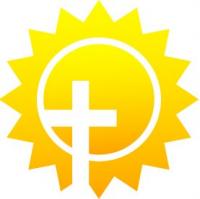 Registration for the 2017-2018 school year at the Sonshine Christian Preschool starts Monday, February 6th! The Preschool located at 18N377 Galligan Rd, Dundee Township, IL 60118 . This us just north of Gilberts.
Our Philosophy
The philosophy of Sonshine Christian Preschool is to provide children with a developmentally appropriate and positive learning environment that is Christian based. Your child will experience a peaceful, respectful, and caring classroom where they can develop socially, emotionally, cognitively, and physically; through exploration activities and open ended questions. Your child will acquire the foundation needed for successful social interaction and future school experiences.

Our Program Features:
· DCFS Certified
· 1:10 Teacher to Student Ratio
· Classroom Computer Center
· Language, Literacy, Writing
· Math and Science Centers
· Bible stories, Prayer, Chapel Visits
· Nutritious Snack Provided Daily
· Music and Movement
· Daily Large Motor Indoor/Outdoor Play
Contact Rachel Iverson at (847) 551-9935 or email staff@sonshinechristianprek.org if you are interested in registering. Mention this ad to receive 10% off your registration fee!